We Are For Williamson
For far too long, churches have been known by what they are against. At First Baptist, we want to be known by what we are for.
This means we want to see our community change for the better. We want better marriages, better parents, better relationships, better community. We want wholeness. And if you want to be a part of that, come join us!
We gather for worship together every Sunday morning at 9:00am. Worship is vital to our relationship with God. It once again reminds us that God is in control. God is at work and we need to constantly be reminded of that. At FBC we work hard at making each worship time, one in which we enter into God's presence.
If we are not growing in our relationship with God, we are walking away from him. Growth is a continual process over a lifetime. At FBC we meet in growth groups at different times throughout the year to study the Bible and other books that will bring us closer to God.
The church was created to be a foretaste of what heaven will be like, with many vastly different people unified in their diversity by their love for Jesus Christ. It was created to be such a loving community that it's an incarnation of Christ's own sacrificial love. This is God's desire for the church and we must not settle for less. At FBC we strive to grow deep relationships with one another as Christ has called us to.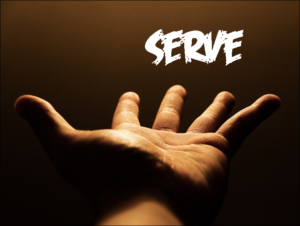 God calls us not just to work on ourselves, but to help bring his kingdom down to earth as it is in heaven. At FBC we continually strive to reach out to our community and world and bring the kingdom of God to life. This is seen not just in the mission work of the church, but in the work of each individual member who is involved in some way of being the hands and feet of Christ in the world.